Hi there, Meridian Readers. We're enjoying the last few weeks of summer, and we hope you are too. Thanks so much for spending a bit of your Sunday with us, let's dive into this week's international news roundup.
Publication: NPR | Transcription from Mary Louise Kelly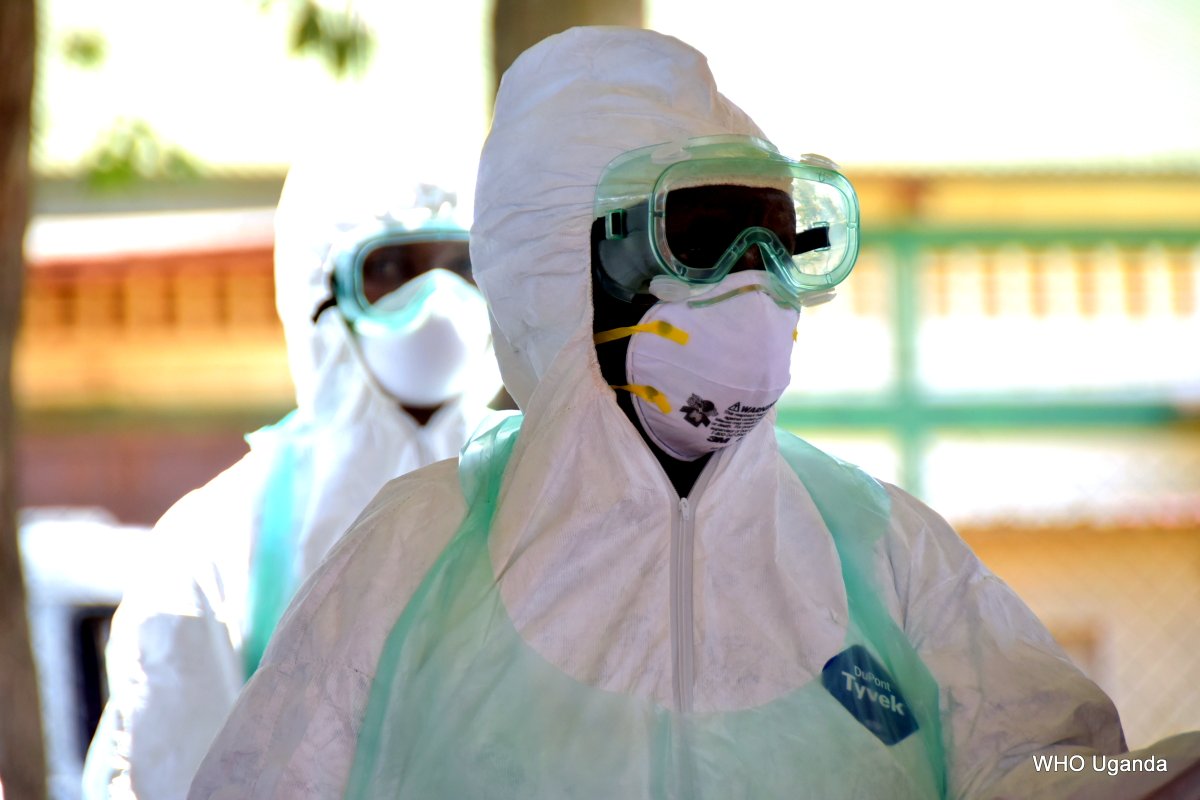 You've heard of Ebola, and you probably know it's a pretty big deal. Especially in the Democratic Republic of Congo.
The disease has been raging in the DRC for almost a full year, and more than 2,500 people have been infected in the region.
Head of the World Health Organization, Dr. Tedros Adhanom Ghebreyesus, made the call at the end of July that the outbreak is now an international public health emergency.

One woman traveled from the DRC to Uganda while infected, then later returned to the DRC where she died.
Tedros referred to this as a "concerning geographical expansion of the virus."

What does this mean for trade and travel?

Nothing.
Tedros warned that it would be "disastrous" if other countries were to respond with restrictions on Congo.

"Such restrictions force people to use informal and unmonitored border crossings, increasing the potential for the spread of disease," Tedros said.

Larry Gostin, professor of global health law at Georgetown University, says fear of border closures is precisely why Tedros resisted sounding the alarm for so long.

"I think it's long overdue. They probably should have declared it four months ago," he said. Comforting.

Tedros said fighting the outbreak for the next six months will cost hundreds of millions of dollars. The director general said unless the international community steps up and funds the response now, the world will be paying for this outbreak for many years.
Publication: The Washington Diplomat | By Larry Luxner
Did you know: Uzbekistan has a longstanding reputation as one of the most repressive places on Earth. Yikes.
Thanks to sham elections in which he consistently received roughly 90 percent of the vote, President Islam Karimov managed to rule his California-size nation with an iron fist from the day of its birth on Sept. 1, 1991, until his death 25 years and one day later, on Sept. 2, 2016.
The Karimov dictatorship was marked by brazen acts of corruption, human rights abuses and forced labor that still resonate nearly three years after his replacement by Shavkat Mirziyoyev, a former prime minister who won the December 2016 presidential election with 88.6 percent of all ballots cast.
But here's there good news: Mirziyoyev's election has shaken up politics — not only at home, but around the region as well. Next door in Kazakhstan, Nursultan Nazarbayev recently resigned after three decades in power.
Mirziyoyev is using his authority to enact a series of promising reforms, including economic liberalization, improved ties with the West and reducing the powers of the feared security apparatus.
And back to the bad news: change won't come overnight in a country where Uzbek security forces once shot hundreds of protesters and dissidents were savagely tortured.

Mirziyoyev is still very much a member of the old guard and isn't likely to end media censorship or allow free elections any time soon, if ever, but things are looking better for the landlocked country. Stay tuned.
Publication: The Hill Opinion | By Jacob McCarty
For the first time in human history, a majority of the world's population is now living in an urban environment. By the middle of this century, nearly 70 percent of all people will be. And by one estimate, 1.5 million people are added to the global urban population every week. So, when it comes to influence, we look to cities.
Cities are emerging as critical economic engines. More than 80 percent of global GDP is generated as a result of activity taking place in the world's cities, a trend that is expected to continue.
By almost every metric, international politics are today being shaped by the world's metropolitan areas. So what is America doing to take advantage of this trend?

Not much.

The over 125 multilateral networks and forums in which city governments participate (which is often sporadic) rarely acknowledge where they fit in the larger bilateral ties between the countries in question.
A new Congressional initiative, however, is seeking to change that.

The City and State Diplomacy Act, a bipartisan bill recently introduced by representatives Ted Lieu (D-Calif.) and Joe Wilson (R-S.C.), is an effort to give attention and structure to the issue of "sub-state diplomacy."

If passed by Congress, the Act would authorize the establishment of a dedicated office under the auspices of the State Department's Undersecretary for Political Affairs to oversee local and municipal diplomatic programs — and to harmonize them with the larger diplomatic outreach efforts underway.

The Lieu-Wilson initiative aims to unify various initiatives (from city-to-city diplomatic outreach to the activities of U.S. mayors abroad) into a broad and coherent framework aimed at advancing national objectives and engagement.
There isn't much information on how Congress is expected to receive the Act, so we'll have to wait and see on this one.
That's it for this week's edition of #MeridianReads. Follow our social media for updates throughout the week @meridianintl
Pssst: Have something to say? Submit a blog proposal to communications@meridian.org for a chance to be featured.