Hi there, Meridian Readers — we're back and better than ever. A lot happened in the diplomatic community while we were gone, so let's dive in and catch up.
Publication: The Atlantic | By Norm Ornstein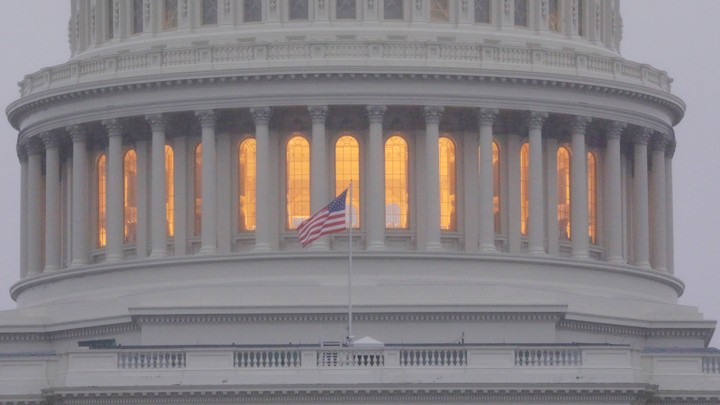 We get it. It feels like 2019 just started, you're thiiiis close to using that gym membership you signed up for on January 1– but it's already time to look ahead to 2020. Because politics.
Polls are already suggesting the 2020 presidential election will be neck and neck, and may result in a tie. How could this happen, you ask? Here's one scenario:

Donald Trump wins battleground states (Wisconsin, Arizona, and Florida), but loses Pennsylvania and Michigan. This means he loses the popular vote by 5 million or more, but still wins the Electoral College by a single vote. However, if a congressional district in Nebraska or Maine were to vote for a Democrat, there could be a tie. Dun dun.
Even if it's not thaaaat close, it's not hard to imagine a nightmare scenario in many states– like what we saw in Florida in 2000.

So, let's say this does happen. What then?

The certification of electoral votes has to be done by both the House and the Senate on January 6, after the new Congress is sworn in. If they disagree on one or more states, it's possible that no candidate would have the 270 votes required to be president before the inauguration on January 20. So the Constitution gives the House of Representatives the authority to choose a president.
Each state's delegation would then cast a single vote. Support from a majority of the states is needed to select the winner. Each state's delegation would have to calculate how to cast its vote, but it's mostly a sure thing that the partisan identity of the legislators would be key.

We'll have to wait and see on this one, but one thing is clear: 2020 is already chocked full of drama.
Publication: The Guardian | By Sabrina Siddiqui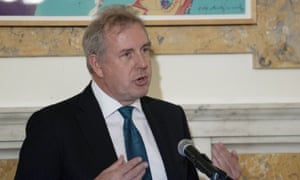 By now you've heard that Sir Kim Darroch resigned as the UK's ambassador to the U.S. following the leaked memos in which he criticized President Trump. Now it's time to find out what that means for the rest of the world.
Former journalist Sally Quinn said this incident could change the way diplomacy is conducted.

"Up until this, I think diplomats were able to communicate to their governments with honest and valuable information. Clearly, we can't do that anymore," Quinn said.

However, not all officials feel that way.

A spokesperson for the U.S. Department of State said:

"The United States and the United Kingdom share a bond that is bigger than any individual, and we look forward to continuing that partnership."

While this certainly isn't the end of diplomacy as we know it, it could change the way Ambassadors communicate about their observations during their posting. Time will tell.
Publication: The Associated Press | By David Rising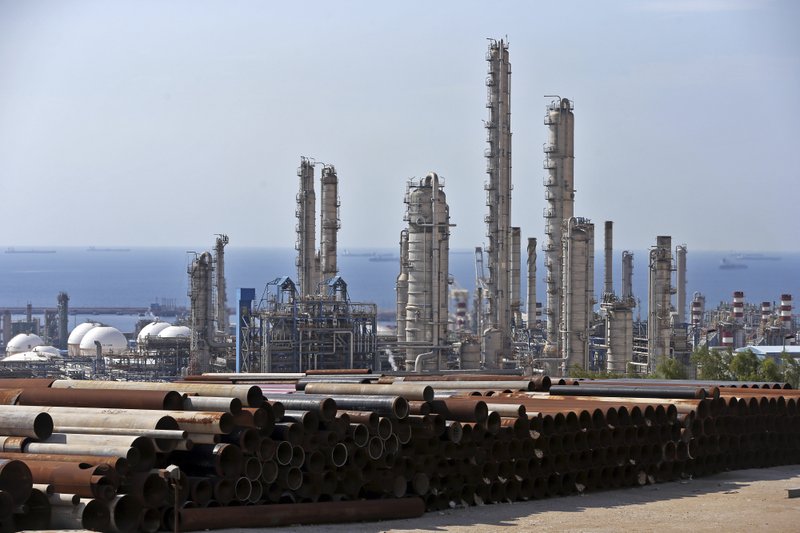 On Tuesday (July 9) France sent a top diplomat to Tehran in an effort to convince Iran to scale back its increased uranium enrichment activities.
Along with Britain and Germany, France remains part of the 2015 Nuclear accord. In partnership with Russia and China, the countries say they plan to convene a meeting of the signatories amid strong concerns that Iran is not meeting several of its commitments.

The meeting hasn't been set yet, but each country echoed a sense of urgency.

"Iran has stated that it wants to remain within the JCPOA," the countries said in a statement. "It must act accordingly by reversing these activities and returning to full JCPOA compliance without delay."

After Washington abandoned the accord last year, Europe felt pressure from the U.S. to do the same.

Additionally, the continent is being squeezed by Iran to offset the ever-crippling effects of American economic sanctions.

While many things remain uncertain, researcher Sanam Vakil presented a solution:

"What the E3 can do is kick-start diplomacy and diplomatic conversations. They can potentially convince Iran to freeze its breach and prevent any further breaches, while shepherding a process back and forth between Washington and Iran — worst case scenario is that nothing happens, but at least they've bought themselves time."

What's Iran got to say about this?

The country had given the Europeans a 60-day warning before it would increase the purity of its enrichment, but they were unable to come through with the economic relief being sought by Tehran on that deadline. Iran has now set a new 60-day deadline (Sept. 5), saying it would "resume the reduction of our commitments" in the nuclear deal. Now we wait.
Publication: DCist | By Natalie Delgadillo
D.C. Council debates involve a myriad of things — even lemonade.
On Tuesday, Ward 4 Council member Brandon Todd introduced the Lemonade Stand Amendment Act of 2019, which would cut the red tape around small, temporary businesses run by minors.
The bill would amend existing D.C. laws around food vending to clarify that minors running a small-scale business don't need a business license or a vending site permit.

Not making a seven-year-old get a business license? NICE!

The bill also states that the business has to be in operation for fewer than 100 days in a calendar year, and it has to be located "a reasonable distance from a licensed commercial entity." Got it.
Todd, said the law is aimed at making sure children don't get in trouble for setting up lemonade stands, bake sales, or other similar small ventures.

"I introduced the legislation firstly to encourage entrepreneurship among our young people, and we know the bill would allow young people the ability to start a small business," he says. We're not mad about it.
Publication: NPR | By Claudia Grisales
President Trump's "Salute to America" was anything but cheap.
The Pentagon fully supported the demonstrations by aircraft, static displays of equipment and ceremonial unit participation, but the money had to come from somewhere.

Funding for the demonstrations came from the military services' training budgets that facilitate flying hours, which are imperative to military readiness, the Pentagon said.

What's the White House got to say about the high cost of the July 4 celebration?

Not much. Trump administration officials have remained tight-lipped in recent weeks regarding cost and other details for the event, such as how much federal agencies (like the Pentagon and the Interior Department) contributed.

Curious if this elaborate celebration will continue in 2020 and beyond? We are too. Sit tight.
That's it for this week, folks. Now you're ready to crush the work week. See you next time!