Hi Meridian Readers, we hope you've had a great start to 2020. It's no secret that there's a lot going on in the world right now, so let's dive in.
Publication: WSJ | By Max Colchester
It's been three years in the making, but Brexit may actually, finally be happening.
Here's why:

Britain's Parliament took an important step toward taking the country out of the European Union at the end of January, as lawmakers in the House of Commons voted overwhelmingly to back the Brexit agreement Prime Minister Boris Johnson negotiated with the bloc last year.
Lawmakers had backed the deal in December, so Thursday's decisive vote was a foregone conclusion, given Mr. Johnson's commanding majority in the Commons. The agreement passed with 330 voting in favor and 231 against.

What happens now?

The legislation will now go to Parliament's upper chamber, the House of Lords, on Monday, where it is expected to be debated for around a week.
With no amendments in the upper house, the bill would require only Queen Elizabeth II's signature to become law.

And that's it?

Not so fast.  It also needs backing in Brussels, including from the European Parliament, which is also expected to be a formality.
That 'yes' from Brussels would pave the way for the U.K. to end its 46-year relationship with the EU on the evening of Jan. 31.

If all goes as planned, after Jan. 31, the U.K. will keep its practical ties to the EU until at least the end of 2020, while it negotiates new deals to cover their future relationship. Stay tuned.
Publication: NPR | By Scott Neuman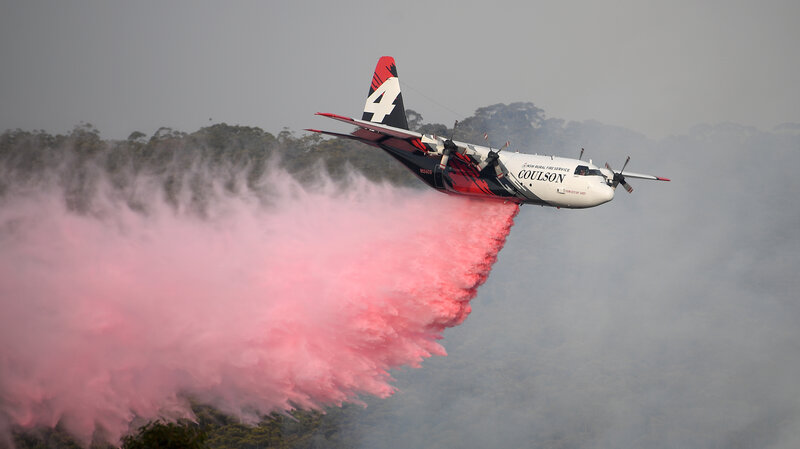 The tragic fire in Australia has been raging for a while now. While celebrities and large companies have donated to ease the financial burden of the destruction, this 'megafire' continues to take a huge toll on the country.
The fire, which straddles the country's most populous states of New South Wales and Victoria, measures nearly 1.5 million acres and engulfs about 2,300 square miles.
Since September, the unprecedented bushfires have swept through an area larger than Massachusetts and New Hampshire combined.
How are citizens handling this?

They aren't going down without a fight.

More than 30,000 people attended a protest in Sydney to denounce the government's handling of the crisis and to call for action on climate change.

The protesters directed their ire at Prime Minister Scott Morrison, whose coalition government's policies have rejected a link between Australia's unprecedented drought and fires crisis and climate change.

What's the government saying?

The prime minister said his government would launch an inquiry to examine whether there was any connection between the fires and climate change.
When asked whether he expected the current fire crisis to become commonplace in Australia because of climate change, he replied: "The links and implications here have been acknowledged."

Want to help? Here's a full guide on ways to get involved.
Publication: CNN | By Max Foster
Even if you don't closely follow the British royal family, you've probably caught on to the tension that's happening. If not, here's the skinny:

The Queen asked Prince Harry not to issue a statement on Wednesday announcing that he and his wife, the Duchess of Sussex, would be pulling back from royal duties, but he went ahead with it anyway. Now you're caught up.
Harry and Meghan announced their intention to step back from their roles as senior members of the British royal family and work towards becoming "financially independent." With about $30M between them, this shouldn't be too difficult.

What's the Queen saying?

Basically a more elegant version of, "I'm not mad, just disappointed." Senior members of the family report being 'hurt by the news.'

While the only official statement from the palace said the issue "will take time to work through," the couple made it clear in their statement that they know what they want.

"We intend to step back as 'senior' members of the Royal Family and work to become financially independent, while continuing to fully support Her Majesty The Queen," they said.

A royal source told CNN that a plan is being worked on that would redefine the couple's role while satisfying the palace and to see if there is a way to accommodate the couple's desire to pursue private income.
That's it for this week, we'll catch you next time.